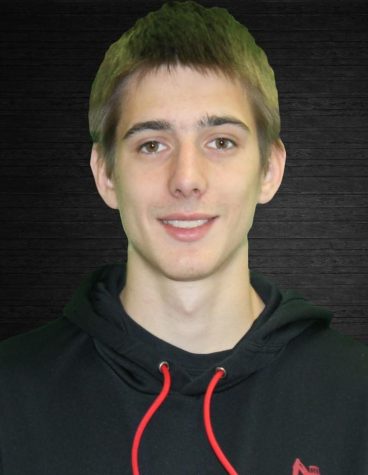 Senior Alex Hauger joins journalism to help with the first online newspaper at North Polk.
Hauger, a
student at North Polk since optional kindergarten, has many memories from his years at North Polk. A resident of Polk City, he has two siblings, an older sibling that already graduated and a younger brother in the junior class. 
Hauger signed up for the journalism class to get extra English credit to add to his transcript, but he is still eager to write for the newspaper. "It feels good," Hauger says when asked about how writing for The Orbit makes him feel. Even someone who just signed up for the extra class credit still finds the thrill of being a part of something new a different. 
When away from school, Hauger enjoys hanging out with his friends and hunting, specifically deer and pheasant. So if you ever have any questions about hunting, he is your guy to ask. After his high school career is complete, Hauger has decided that his calling is to enlist in the Marine Corps, and serve his country.  
For 14 years, Hauger has been a part of North Polk Soccer, he got to be a part of the boys' team that got to experience the State Tournament for the first time in school history. 
Hauger has many great memories from his years as a Comet and is excited and glad to be a part of journalism and The Orbit.
Alex Hauger, JP student writer
Nov 17, 2020

North Polk History

(Story)

Oct 19, 2020

Challenges of Teaching Online

(Story)