Final Year at North Polk
Saying Goodbye to Mrs. Eimers and Ms. Triggs
The 2020-2021 school year is the last year for two teachers in the high school building. Rosalie Eimers and Jo Triggs decided this year will be the year they turn in their retirement papers. 
Both teachers play an important role within their departments. Eimers is a science teacher and has been since fall of 1979. This school year she teaches Chemistry, AP Chemistry, Organic Chemistry, and Physics, but in the past she has also taught physical science. She shared "I was a mentor/coach for the high school teachers for six years (from 2014-2020), and I've also been a collaborating teacher for numerous student teachers over the years."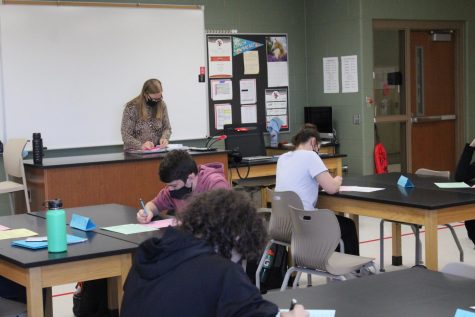 Eimers decided to retire in January of 2020 when the school board offered her an early retirement package. She mentioned "I'm very excited that I don't have to get up early every day and I'm excited about being less busy. However, I love my high school students, my colleagues, teaching in general, and teaching chemistry in particular so I know that I'm going to miss all of that a great deal." Her main reason for retiring is "to spend more time with family and friends. I also like to travel, but I don't particularly like the heat, so I think it would be fun to travel in the spring and fall instead of summer." Eimers already has tentative plans to travel to Europe with her college roommate after the pandemic is over and things begin to go back to normal and has a list of places she would like to volunteer at. She also mentioned she plans to have "lots of time to read, shop, and go out for lunch with family and friends."
Triggs currently works in the social studies department and is teaching American History and Government, but was originally hired to teach high school mathematics. Triggs has been within the North Polk school district since 1990 when she was a student teacher. However, she officially has been at North Polk for 26 years. She spent her first 15 years at North Polk teaching different levels of math and then switched to teaching social studies for the next 11 years. Along with teaching, Triggs was a National Honor Society Sponsor and coached for many years. She coached "junior high basketball, junior high volleyball, junior high softball, and high school dance team" stated Triggs.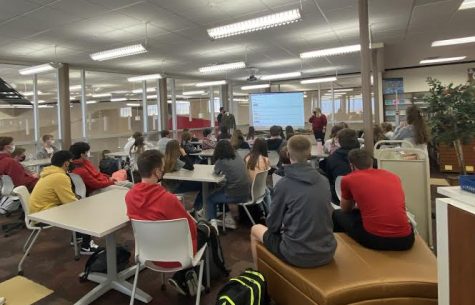 The reasoning behind Triggs' retirement is "looking forward to a change after 'heading to school' every fall of my life. I also will probably move out of state soon to be closer to family" she shared. Alongside with Eimers, Triggs also decided to retire in January 2020. Although she is looking forward to retirement she stated, "I will definitely miss North Polk and its students." After she retires she mentioned, "I am going to enjoy most of my summer and then probably find a part-time job. In the near future, I will also be making plans to move west to be near family." 
Overall, both teachers have shared that they have had an amazing time teaching at North Polk and will miss working with the people around them. Not only will they miss being at North Polk, but North Polk will miss them.