Speech Celebration
Annual Banquet Celebrates a Strange Year
On the evening of April 9, the speech students gathered to celebrate their accomplishments over the 2020 and 2021 speech seasons. 
Because of the pandemic reaching Iowa at the end of the 2020 speech season, many students did not get the recognition they deserved. For that reason, this year's celebration was particularly special. 
Susan Vernon, the high school speech coach, responds to this, "We celebrated 2020 and 2021 especially so that all of our All-Staters could be recognized by the community." 
 This year, there was a high number of students involved, especially the number of seniors graduating. Overall, there were 54 students in speech this year, 19 of them being seniors. 
"It was exceptionally high considering that we were doing all of our competitions here [high school]. I thought it was really cool," noted Vernon. 
Vernon's main goal was to celebrate the students through fun awards showcasing their talents, personalities and achievements, and also included letters and bars earned by a point system earned through speech scores, state and all state nominations, attendance, volunteerism and participation. 
"Most of the awards were just fun awards, primarily for the seniors. We always try to make sure that every senior is recognized with an award. We did also honor a few students for some fun or exceptional reasons. We also recognized the 2020 all-state recipients and the 2021 all-state honorees received their awards" responded Vernon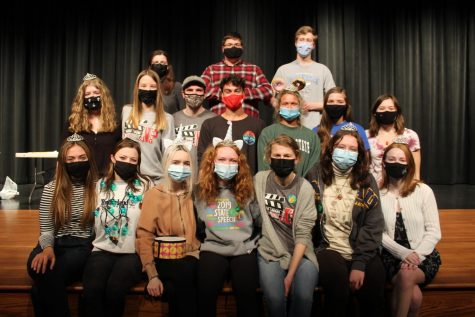 The all-state individual nominees included Jessi Sinclair with poetry and Val Reha's storytelling piece was also performed and praised during the banquet. Senior Ben Dirksen also performed his never-before-seen musical theatre piece. He has had multiple all-state nominations and was reaching for his last, but unfortunately could not perform. 
Senior Natalie Jepsen has had a bittersweet speech year. She ended her last speech season with a successful comedic acting piece. She also received the personal growth award at the banquet. 
Jepsen responded to this saying, " I had the best season of my high school career. It was my favorite performance I had ever done and I got the closest to All-State that I had ever been."
Although her last season was so impressive, it was far from normal. With the restrictions that come with the ongoing pandemic. 
"With COVID and all, I was very upset that speech was over. Normally, we go to massive speech competitions with over a dozen other schools. These last from 8 am (sometimes call time is before 6:30 am) until later in the afternoon. I really miss the environment of the speech competitions from this year, but I am thrilled we were still allowed a speech season and I am happy it ended on my best performance ever," said Jepsen. 
Overall, the banquet was the perfect way to reminisce on old traditions and memories, as well as celebrate the year's hardships and accomplishments. 
Like most speech students, Jepsen enjoyed being surrounded by her favorite group of people that she is proud to call friends. Jepsen looks back at this saying, "the banquet was a perfect end to my speech career. All of us gathered together, laughing at old speech traditions like gummy worms and clothespins, it really felt good. People in speech all bond over how difficult it is to get up and present yourself in front of a crowd and having all of us there, being loud and obnoxious as we should, was awesome." 
Vernon looks back on the season fondly saying, "I feel really proud of how we pulled through that [season]. The kids did such an amazing job and they took it so seriously and learned so much even in the unique circumstances that this year threw at us."
About the Writer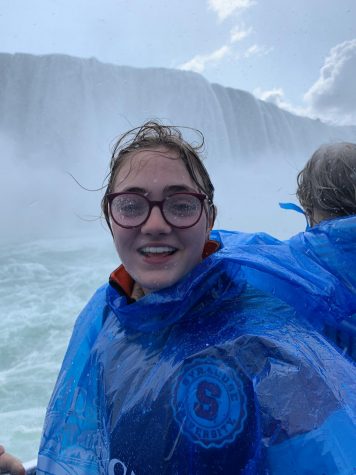 Olivia Moody, Newspaper Editor
Sophomore Olivia Moody is a Newspaper Editor for The Orbit. Currently, she is mainly working on writing important stories about her school, "Writing...