Drake Relays
Most Events to Ever Qualify from North Polk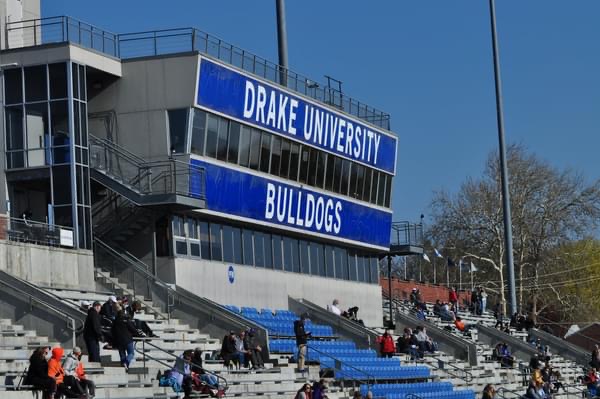 The 2021 Drake Relays took place on April 22. North Polk High School's Boys Track Team had eight events qualify to participate in the relays. In the past, the most events qualified has been four which happened in the 2013 and 2014 seasons. 
To qualify for Drake Relays, Bill Capaldo, Boys Track Coach, shared "You are in the top 16, 24, or 32, best in the entire state, in those respective events." He explained it as a mid-season "All Star" track meet.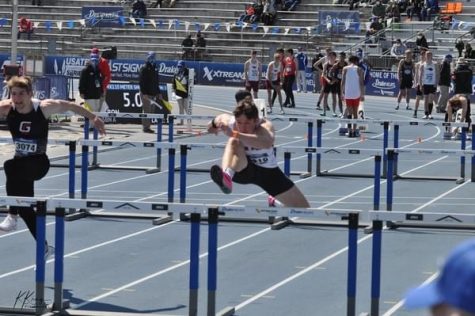 "It is a great honor to be able to run at Drake. It is something that all the athletes should be proud of making it and being able to compete is such great track meat," senior Hunter Manock shared. 
Manock participated in two events, which included the 110 high hurdles and shuttle hurdle. In 110 highs, he placed tenth overall  with a time of 15.60 seconds.n the shuttle hurdle relay team, Kole Krings, Sal Capaldo, Luke Maring, and Manock, placed twelfth with their best time of the season with 1:02.84. Manock stated, "Before the race, I was trying to treat it like I would any other track meet and crack a few jokes with my teammates to try and take my mind and their mind off of being nervous."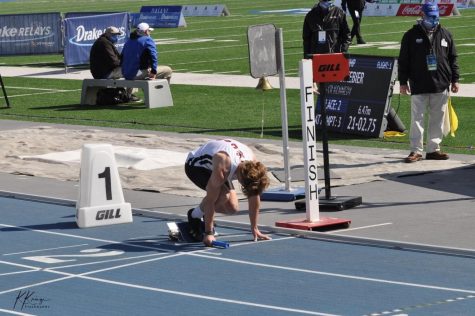 Sal Capaldo, junior, also participated in shuttle hurdle and 110 high hurdles, as well as high jump and 4×100. In 110 high hurdles, he ran a time of 16.02 seconds and in the high jump, Capaldo jumped alongside Jackson Noble, school record holder for high jump. Noble jumped 6'3 feet at Drake Relays. Lasty, the 4×100 relay ran a time of 44.47 seconds, finishing fifth in their heat. This relay included Brady Miller, Nic Cox, Carson Brimner and Capaldo. Although Capaldo ran fast times, he shared "personally I didn't perform how I wanted to, but as a team we did pretty good."
J.D. Elefson, senior, participated in four events. The events include: 100 meter dash, 400 meter dash, 4×200, and 4×400. Elefson ran the 400 meter dash with a personal best time of 49.56, breaking the school recording and placing sixth overall. In the 100 meter dash, he ran a time of 11.47 seconds. In  the relays Elefson participated in, the 4×200 with Brady Miller, Thomas Jones, and Carson Brimner running a time of 1:31.96 , which placed  them fifth in their heat. The 4×400 relay of Carson Brimner, Jacob Blattel, Thomas Jones, and Elefson, ran a time of 3:29.06 with a season's best time. 
Overall, Drake Relays was a great experience for these athletes to push themselves against harder competition. Capaldo shared "It is a big accomplishment and great experience" However, Elefson voiced, "The end goal is state."