Measures of Academic Progress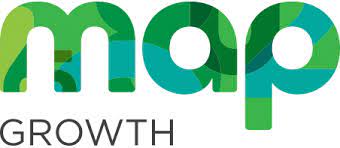 The North Polk School District had a Measure of Academic Progress Test, also known as MAP tests, on October 20. 
The reasoning behind MAP Testing, Brenda Yoakum shared, "The State of Iowa requires different standardized testing measures, and this is one of them. Unlike other standardized tests which offer the same questions & answers to all students taking the test (ISASP, the ACT, the SAT, etc.), the MAP tests are adaptive, meaning, they are computerized and the testing program adapts to the level of questions the learner correctly answers."
Typically, MAP testing occurs two times a year to test students on areas such as math, science, and reading. Once a student is done taking their test their score is there for them to see. Scores are also available for teachers and parents. Teachers use these scores to build and adapt curriculum. 
To prepare, "Snacks [were] available for students in their rooms on testing day; all NPHS teachers are involved in giving the test to groups of students 15 or smaller; students received an email from the teacher who will be giving them their tests, with room location, etc. Students should check their emails for this info so they know where to report on Thursday morning," Yoakum states.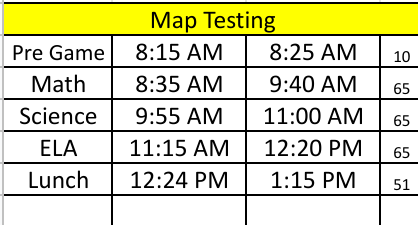 Due to MAP testing, the school day on Oct. 20 had an early out dismissal. Student's school day ended at 1:15 p.m. 
Students who were unable to attend school on Oct. 20 for MAP testing had to come in at normal school time on Monday, Nov. 1 to be able to make up their tests. 
While underclassmen (grades 9-11) were testing, the class of 2021 was not required to take the MAP tests. Seniors had the opportunity to go to school for two hours to fill out scholarship and college information or to go on a college visit or job shadow.