We Wanna Rock
North Polk's Annual Dance Show
The North Polk Dance Team has an annual dance show and clinic every year to raise money for their team.
This year the theme of the show was rock and roll. The show was held on Saturday, Nov. 6 at 6:30 p.m. However, the dancers themselves had a full day of things to complete beforehand which included: warming up all routines, team pictures, and the dance clinic. 
North Polk Dance Team Head Coach Angie Jacobs shared "The dance team members love working with the younger grades and enjoy choreographing dances for the clinic participants to perform at the show that evening." 
The groups for the clinic were grades preschool through second grade, third and fourth grade, and fifth through eighth grade. 
The show includes "the clinic dances, the dance team will perform their two performance team routines, four competition team pieces, a lights show that the seniors choreographed, and the ever popular, boy/girl dance! The color guard [made] a guest appearance at the show this year," shared Jacobs.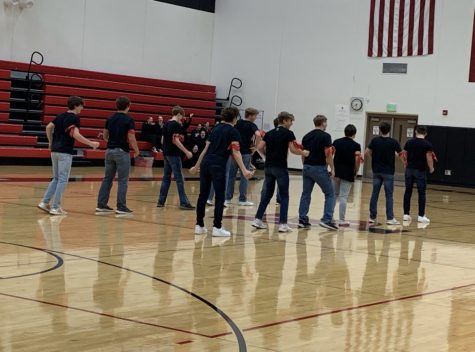 This year's boy/girl routine consisted of a total of 12 boys and 12 girls. They met outside of school multiple times to be able to learn the routine for the dance show. The routine consisted of partner lifts, a boys' only section, a girls' only section, and a dance off.
The color guard had two performances: The group performance the color guard showed off during marching band season, and a solo performance by Emily Barr.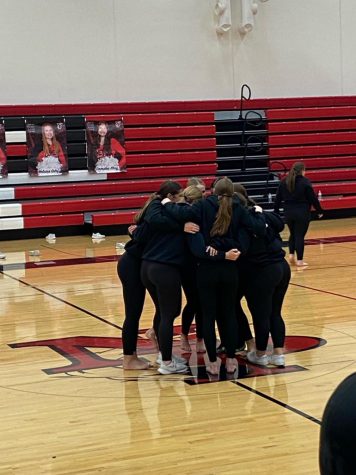 On top of the performances, the seniors on the dance team were highlighted as their time on the performance team concluded with the show. The dance team coaches announced each dancer and how long each girl was on the team. Afterwards there was a senior spotlight slideshow which consisted of pictures of each of the girls growing up throughout the years.