Senior Feelings on their Final Homecoming Week
Seniors experienced their final homecoming week and shared their thoughts and feelings as their spirit week came to an end. 
During homecoming week at North Polk High School, Faith Sardou, Luke Maring, Thomas Jones, and Miranda Faux shared their opinions on their comet spirit week because it would be their last of many they had been a part of. 
Each senior interviewed represented a different group of students. Sardou is a part of the marching band that performs at every home game. Maring is at every home and away game watching from the student section, while Jones plays during the varsity football games. Faux performed with Sardou during the homecoming football game when the dance team and marching band combined into one performance, though the dance team typically performs before the games start. Since Faux is a virtual learner, she was unable to participate in the dress up day. She stated she felt "sad because it's hard to watch all your friends dress up through a screen, but being able to go to the games and seeing everybody is fun and it helps." 
As previously mentioned by Faux, there were different dress up days that each student was able to participate in. Monday was decade day, Tuesday was Hawaiian day, Wednesday was wild west day, Thursday was jersey day, and lastly Friday was spirit day. When Maring was asked about what he would change, he stated "an open vote on what we do rather than just the student council choosing what we do for dress up days." Jones stated "I might change one of the dress up days, probably instead of jersey day I would've done Disney day because personally I love Disney movies." 
Overall, the seniors enjoyed their final spirit week as North Polk Comets, and wished they would have seen more kids participate during dress up days. The only thing Sardou would have changed was "this year doing more for it [dress up days], but yeah, mostly just doing more things as a school."
About the Writer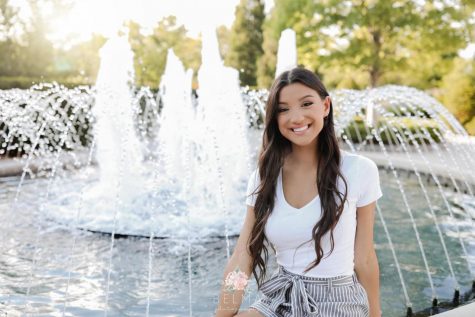 Alexis Dorsett, Newspaper Editor
Alexis Dorsett is a North Polk junior Newspaper Editor. She enjoys writing stories about current events and focusing on distributing quality and accurate...