100 Wins!
Dylan Meiners Reaches New Accomplishments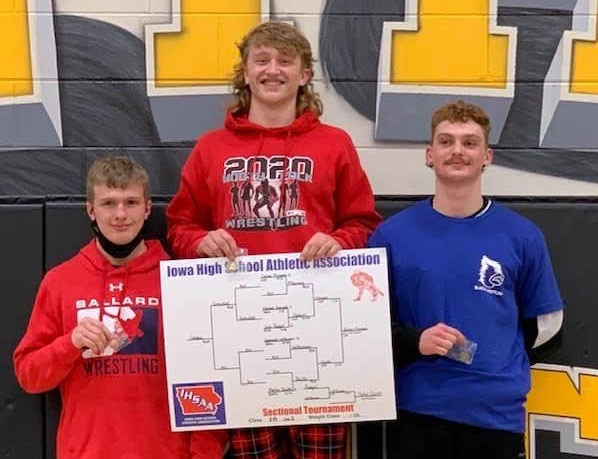 Dylan Meiners, a senior, has received 100 wins throughout his high school career in wrestling, a milestone most wrestlers do not reach during their career. 
Some things to know about Meiners is that he has been wrestling since around third or fourth grade. This season, he wrestled under the 170 pound weight class. Meiners expressed his motivation to attain 100 wins came from his sophomore year in high school. That season did not end how he hoped it would, and from that point he decided he wanted to take the steps outside of high school wrestling to get better. A few teammates and himself joined a club Chance Bockenstedt had also been attending off season. Meiners shared, "Working out with guys that had similar goals helped keep us accountable and working for those milestones and accomplishments like state and 100 career wins."
At first, Meiners thought getting 100 wins was not an attainable goal until the end of last year's season. He knew coming into this year that he only needed 28 more wins to get to the breakthrough of 100. Meiners expressed that achieving 100 wins means a lot to him, because it had been a goal of his throughout high school. 
Although Meiners obtaining 100 wins was an exciting experience, he mentioned that it was short-lived because there is still more work to be done in this postseason and more goals he wishes to accomplish. He made it to state this year, but going into districts Meiners said, "anything can happen on any given day and my teammates and I are just going to show up to districts ready to wrestle and continue our season." If he does get the chance to make it to state, winning would be extremely difficult, but not impossible. 
Lastly, Meiners reflects that "working towards big goals is easier when you're working toward them with guys who also have big goals. Along with that, the support from coaches and my family is great too, they hold me to a high standard that I have set for myself, and they are always expecting me to give 110% at everything."
About the Writer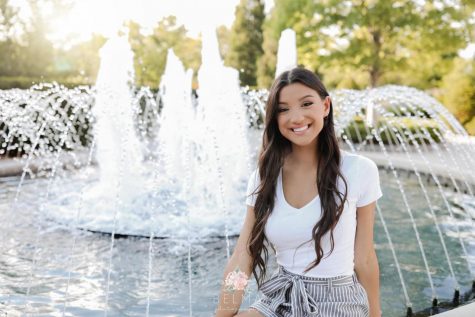 Alexis Dorsett, Newspaper Editor
Alexis Dorsett is a North Polk junior Newspaper Editor. She enjoys writing stories about current events and focusing on distributing quality and accurate...