A Small Business Perspective
The COVID-19 pandemic has changed the lives of countless small business owners here in Iowa. This is no different for small business owner Jeremy Biondi. Biondi is the owner of Moo's Barbecue, located in Newton, Iowa.
Biondi graduated from North Polk High School in 1992. In 2014, he opened up his restaurant and catering business. For nearly seven years, Moo's Barbecue has provided amazing dishes and catering service to Newton and the areas surrounding it.
Biondi's path towards opening his restaurant came with many decisions, influences, and inspirations around him.
"I had a dream of owning my own barbecue joint and helping the community," Biondi said. "I hired people that lost jobs from Maytag closing."
After opening Moo's Barbecue, Biondi saw steady growth and success, however, this was not without its many obstacles and inconveniences. 
"When life gets you down, you have to stand up and fight back," said Biondi. "We have had a lot of things happen at Moo's. Two drivers have hit our building, the derecho, and covid."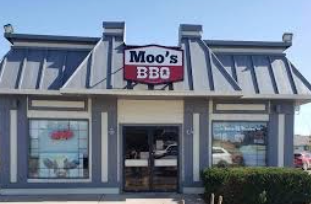 Though he's recovered from these hardships for the most part, it is safe to say that nobody in the restaurant business could have seen what COVID-19 would bring to the fast food industry. Moo's BBQ has seen the effects of this pandemic, especially as a small, locally owned business.
"[Owning a small business] during the pandemic has been different," Biondi said of the effects of the coronavirus pandemic. "The community and everyone has really supported small businesses. The most difficult thing is probably running a restaurant through a drive thru window. We have to keep the staff healthy and safe."
There is no question that the pandemic, the derecho that swept across the Midwest in early August, and countless other factors have greatly impacted the livelihood of small businesses in Iowa. However, with the support and help of those around them, these businesses have been able to build themselves back up to provide and give back to the community.
"[I'm] having fun and creating a family of friends. My family has been blessed by many people and meeting new people and listening to the stories of their lives."