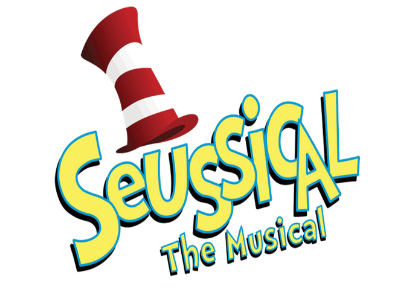 On the weekend days of November 11 and 12, North Polk High School students will perform the charming musical filled with the memorable characters of Theodore Seuss Geisel, better known as Dr. Seuss. 
Seussical will incorporate an array of Seuss's most famous characters including those of The Cat in the Hat, Horton the Elephant and Gertrude McFuzz, along with many others. Aaron Anderson, senior, who will play Horton the Elephant, stated that the plot of the musical draws the most inspiration from "Horton Hears a Who."
Anderson expressed that though when the show was announced he wanted a more serious story, he grew a newfound appreciation for the musical as a fun and charismatic show that he hopes will "awaken [the] inner-child every now and then" of the audience. He continued stating that when learning the deep meaning of the story, he grew excited about the performance and feels that it is a good closing to his high school career.
"'Seussical' has surprised me with how much fun it is, especially when I get to perform it with friends," conveyed Anderson. 
Liam Triplett, who was commended by Anderson for his performance and wit of the character, will be portraying the role of The Cat in the Hat along with the characters the Cat in the Hat is disguised as. He expressed that he is looking forward to not only bringing' his character to life, but also that the audience of the musical will have many interactions during the show and be immersed into the world of Seuss.
The showtimes for the November 11 showings are at 2:00 p.m. for the first show and 7:00 p.m. for the second show. Furthermore, the showtime on November 12 will be at 2:00 p.m. in the high school auditorium for all showings. 
People are able to purchase their tickets already online here for the showing, or showings, of their choice.
Going to watch and experience the musical is an entertaining  and melodic way of supporting both the cast and crew of students and staff that worked long and hard. Moreover, as Anderson previously mentioned, the audience is encouraged to walk out of the auditorium with a sense of freedom to one's imagination.
"The world needs new ideas and a lot of creativity," concluded Triplett.