1,000 Points!
Jevin Sullivan Finishes the Season with a Swoosh
Jevin Sullivan, a junior, scores 1,000 points during his high school basketball career.
Attaining 1,000 points in basketball is a difficult task for any player to receive within their high school career, but Sullivan was able to accomplish this within his three years of high school. The boys' assistant basketball coach, Dennis Johnson, shared "scoring a 1,000 points means that you need to have determination in competing in every game and practice. It also means that you have to have a lot of drive outside of the season to continue to get better."
Sullivan shared he felt honored to be one of the few people who are able to score 1,000 points worth of baskets. However, this was never a set goal he had for himself. He shared, "I have never been concerned with reaching individual milestones. I want to be the best player I can be and the achievements I have are merely a by-product of my efforts to perform at the highest level." Since his freshman year, Sullivan has always been more focused on how well he is able to do within the season rather than what has happened or what is to come with his basketball career. He shared, "I have invested a lot of time into basketball and my scoring is the product of the time investment I have made to become the most effective and efficient scorer possible."
Johnson did not know Sullivan was close enough this season to be able to score 1,000 points. He mentioned, "We started to think about it closer to the end of the season and we were waiting for the moment it happened. He needed every bit of the season to complete this milestone but we are proud of his accomplishment and hard work."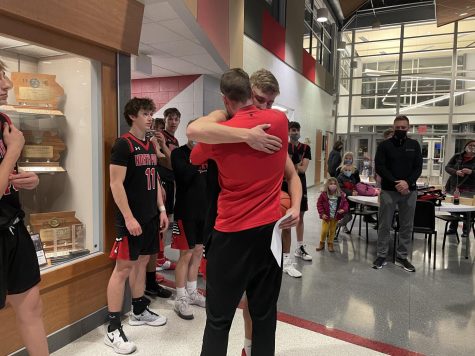 On the whole, Sullivan hit a hard accomplishment most athletes are unable to do in their four years of high school basketball. Doing so, Johnson shared, "He has worked very hard to reach this accomplishment and we are just proud as coaches to be a part of it."
About the Writer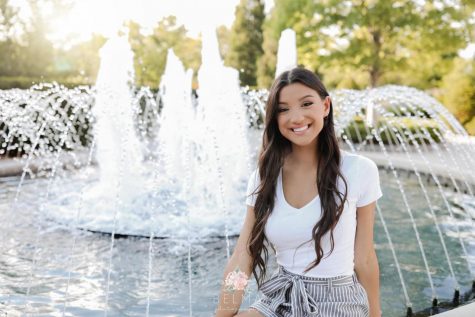 Alexis Dorsett, Newspaper Editor
Alexis Dorsett is a North Polk junior Newspaper Editor. She enjoys writing stories about current events and focusing on distributing quality and accurate...