New Teacher in the Comet's Family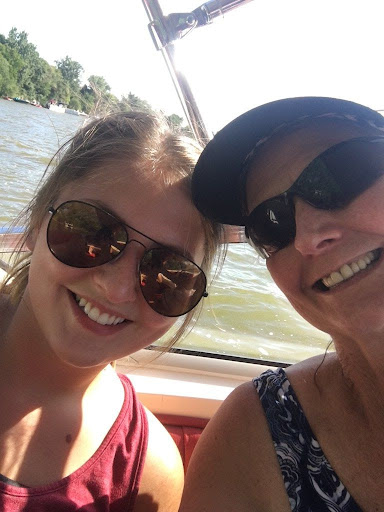 Hannah Bengtson is the new chemistry and AP chemistry teacher of North Polk High School. Bengtson started college in Creston at a small private school. "When I got there, I realized that it was too small and I did not like it," she noted. She studied an undergraduate degree in biology at Iowa State University. In her junior year, Bengtson realized she wanted to become a teacher after working with kids as a reading tutor and as a preschool teacher. After that, Bengtson earned studied for a master's in teaching.                                                                                                   
"Then I transferred to Iowa State and I really enjoyed that because it was a lot bigger, there were more opportunities, more things to do and I really like the science program," added Bengtson. 
Bengtson decided to study biology while she was studying an animal science degree because she had a bad experience doing a lab in the first week of the degree.
Bengtson has been teaching for two years; this is her first year teaching in North Polk High School, but she taught middle school in southern Iowa. While she may have only two years of teaching, her favorite and least favorite parts of teaching are clear."High schoolers are so fun to work with, so I just feel good coming to school everyday and knowing that I'm going to talk to the students. I also think that it is really cool to see people figuring out things and helping them," said Bengston. She thinks that the worst thing about being a teacher is all the things that don't have to do with teaching, like paperwork and grading.
The chemistry teacher is involved at the high school as she is preparing the Prom of 2022 for North Polk students. "I think that being involved in school is really […] good, the more I can do outside of teaching it is good for me to meet new students and look at school in a different way," notes Bengtson. 
But school is not her life. The chemistry teacher enjoys having time, going for walks or running  with her six months old dog, called Riplui. Apart from that she likes watching comedy movies, but not horror movies. Bengtson likes the music group"The Fray", and she also likes to travel to other countries. She has been to Panama, and some countries from Europe, such as Austria. "I think it is so cool to see other cultures," added Bengtson. She also said that she knows a little bit of German, so she was able to understand what was happening in her surroundings while she was having time in Austria. 
Bengtson hasn't had science as her favourite subject all her life. "When I was in school, I preferred art more than science," said Bengtson. She thinks that art and science are similar in some ways. Apart from that, the teacher confessed that, when she was in school, she played the violin and the saxophone, but she was not really good at it. 
Bengtson also enjoys having time with her family. She has a brother who is an engineer in Iowa State and her parents live in Ames, only 20 minutes away from where she lives so she has the opportunity of having time with them.