High School Class of 2022-23
New High School Teaching Staff
This year, North Polk High School welcomes many new teaching staff to the building. Below, we take a look closer to just a few of the many new teachers. 
Misha Thoma 
Thoma was hired to replace Susan Vernon, in teaching English 10 and 11 along with the journalistic exploratories at the middle school. Before switching to North Polk, Thoma worked at Muscatine High School.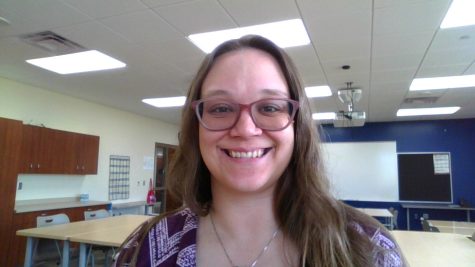 When Thoma is not teaching, she enjoys, "reading sci-fi and fantasy novels, watching movies with my husband and two toddlers, and baking."
So far Thoma's favorite part of North Polk is the people. "Everyone from staff to students has been welcoming, helpful, and kind," stated Thoma. 
Cathleen Self
With the loss of two Spanish teachers last year, Self was hired to teach Spanish 1 and 2. 
Prior to her time at North Polk, Self-taught Spanish at Urbandale High School and before that attended the University of Iowa for undergraduate. To further her education, Self is taking classes at Drake University to receive her Master's in Educational Leadership.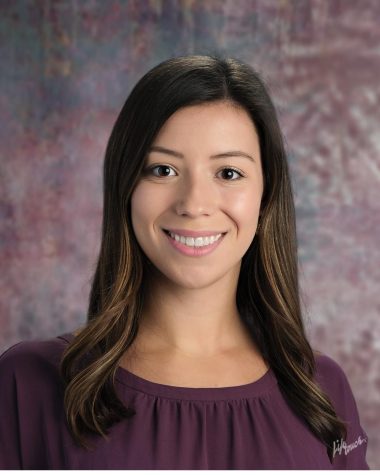 Self lives in Ankeny with her husband Nate, with whom she loves to travel.
Self noted that, "My favorite part about North Polk so far is the excellence that surrounds me every day!"
Jamie Waddingham
Waddingham is the new agricultural teacher at the high school. This position comes with many responsibilities including: teaching all ag-related high school classes, teaching an ag middle school elective classes and he is also the North Polk FFA Advisor. 
Waddingham previously worked at the Collins-Maxwell School district, where he has the same position.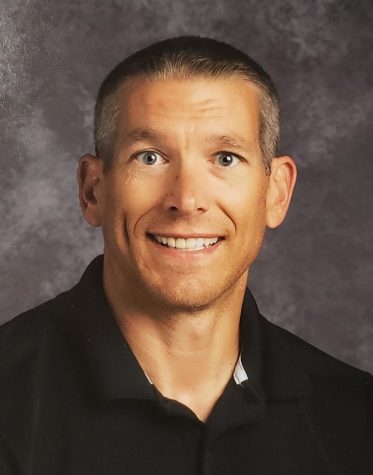 Waddingham lives with his wife Denise, his Fox Red lab and, as he puts it, a very loud cat. 
When Waddingham is not at school, he likes to go hunting and fishing. 
Olga Foster
Foster is also a new Spanish teacher in the building. At college, she learned the English language first and then moved on to Spanish. 
Foster's parents live in Muscatine, and her son, who is 24, lives in Des Moines. She also has a dog named Milla who lives with her parents.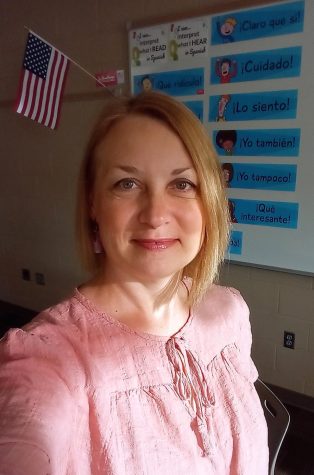 When Foster is not teaching Spanish, she enjoys hiking, reading and listening to music. Foster also stated, "Sometimes I travel and go to concerts when someone really famous is performing. I've seen the Eagles during their last tour in DSM, Janet Jackson and Bryan Adams when they visited the Quad Cities, as well as Cher, U2 and Paul McCartney when they were in Chicago. I also traveled to Milwaukee several years ago to see Mariah Carey perform."
Foster is looking forward to having a productive year with the teachers and students of North Polk High School. 
Deb Hartgers
Starting this year Hartgers is teaching algebra two, AP statistics and AP calculus. She received her Bachelor's degree in math at Iowa State University and her Masters's in Secondary Mathematics at the University of Northern Iowa.  Despite the two colleges, Hartgers is an Iowa hawks fan.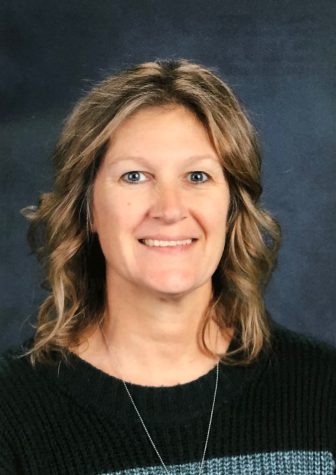 Hartgers is married and has two sons, a daughter, as well as a daughter-in-law. When she is not teaching, she enjoys spending time with her family, reading, hiking and attending concerts. 
Heartgers stated, "My favorite part of North Polk is the culture of pride in our school that is shown by all staff and students!"