The Sound of North Polk Music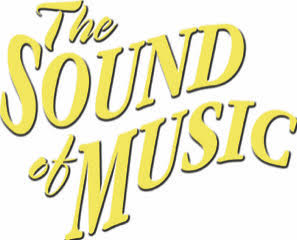 The music students of North Polk got what they were all hoping for when Tyler Harper, chorus teacher and musical director, announced "The Sound of Music" for the fall musical. 
Harper describes his process to choose the musical each year, "Over four years, in a cycle, [we] go through a variety of different styles from modern shows and classic shows, small off-broadway style dance shows. We've done some modern stuff and the only thing that was left was to do a traditional, classic, old fashioned Broadway musical." 
Harper takes the audition process for the musical very seriously. He holds several days' worth of audition opportunities where students are asked to read lines and sing the audition music. After the auditions are done, Harper spends around nine hours going back and forth deciding if the cast list is perfect. Harper had decided to do a split cast to showcase as much North Polk talent as possible.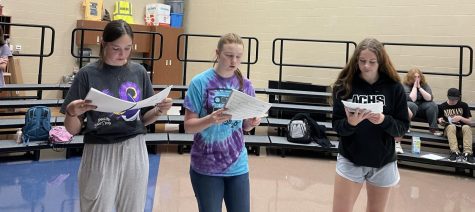 While some would think that finding the cast would be simple, Harper describes it as "domino effect." He explains that after a student is assigned to a part, they can no longer be in any other part. This makes the process extremely tedious. 
Sophomore Jacob Blattel is excited to announce that he got Rolf, the love interest of one of the Von Trapp children. While Blattel is looking forward to being a lead, there are some nerves that go along with it. "Having one of the main leads is exciting, but also a lot of work. And honestly [I'm] excited to work with some of the people that are in the musical as well."
Becca Beyer was also ecstatic that her audition resulted in a lead role. "It is my first year with a role with more than like three lines, but I have high hopes!" 
Beyer is playing the role of Mother Abyss, the lead nun role in the musical. Beyer describes Mother Abyss as "The spiritual guide for the main character Maria…She is the one to push Maria to be the best person she can be."
While some students were skeptical about doing such a traditional show Harper is happy to see most of his students embrace it. "I see people that are so excited about doing an old fashioned show, they see the music that's there and they find out how beautiful and different they are than what they expected. Even now I see people, like, getting excited about the music and getting excited about the show…it's different energy and it kind of gets you a connection with a way of life that we're not used to anymore." 
"The Sound of Music" is a musical that is prominent in many households, come to the performance Nov. 13-14 by buying your tickets online, which will be posted at a later date.